Posted on: December 6th, 2014 |

Comments Off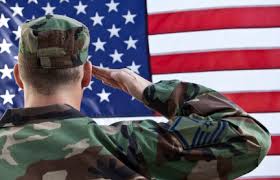 A new disability process has been launched to expedite Social Security Disability claims filed by veterans who already have a VA rating of 100 percent permanent and total.  Social Security will now treat these veteran's applications as high priority and issue expedited decisions similar to the way the agency currently handles Wounded Warrior claims.   
Unfortunately, a 100 percent disability from the VA does not automatically entitle a veteran to Social Security Disability.  Veterans must go through the same medical process as all other claimants, and if they meet all the requirements of Social Security Disability they will be entitled to receive a disability benefit in addition to the VA check.  
"While we can never fully repay them for their sacrifices, we can be sure we provide them with the quality of service they deserve,"  stated Acting Social Security Commissioner Carolyn Colvin.   In order to receive the expedited service, veterans must tell Social Security that they have a VA disability rating of 100 percent permanent and total.  
|